Bhola Banstola aus Nepal in Üxheim/Eifel – Nähe Köln vom 9. bis 13. Mai 2018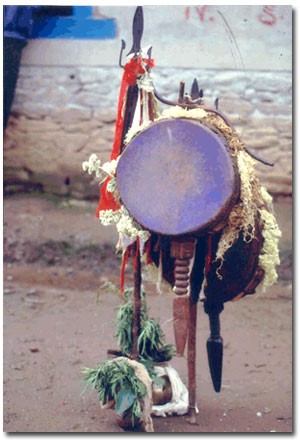 Nepalese-Himalayan Shamanism The Journey of the Soul
Er kennt weder seine eigene Größe noch sein Ziel,
Er hat vergessen, warum er kam und woher,
Sein Geist und seine Glieder sind im Krieg…
Er sieht in alle Richtungen und hört alle Rufe,
Es gibt kein sicheres Licht, dass ihn führt,
Sein Leben ist die Täuschung eines Blinden, ein Versteckspiel,
Er sucht sich selbst und doch rennt er vor sich selbst davon…
Sri Aurobindo
He knows not his own greatness not his aim;
He has forgotten why he has come and whence;
His spirit and his members are at war…
All sides he sees and turns to every call;
He has no certain light by which to walk;
His life is a blind-man's-bluff, a hide and seek;
He seeks himself and from himself he runs…
Sri Aurobindo
Rückblick auf Mai 2017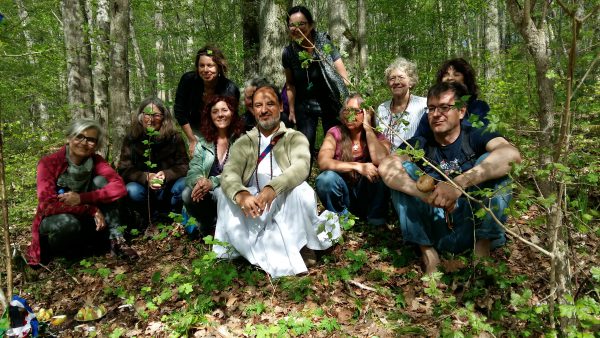 The Unfolding Nepalese/Himalayan Shamanic Path
11. – 14. May 2017 in Üxheim/Eifel
Dhami-Jhankrism, An Introduction Jhankrism
In this four-day program, you will be introduced to the cosmology and traditional methods of the Nepalese shaman or jhankri. Through stories, myths, journeys, ceremonies, dance, and group ritual, Bhola will guide you to explore the five elements of creation, the three worlds and fourteen levels (tintri-lok chaudha bhuvana) of the Nepalese upper and lower spiritual realms.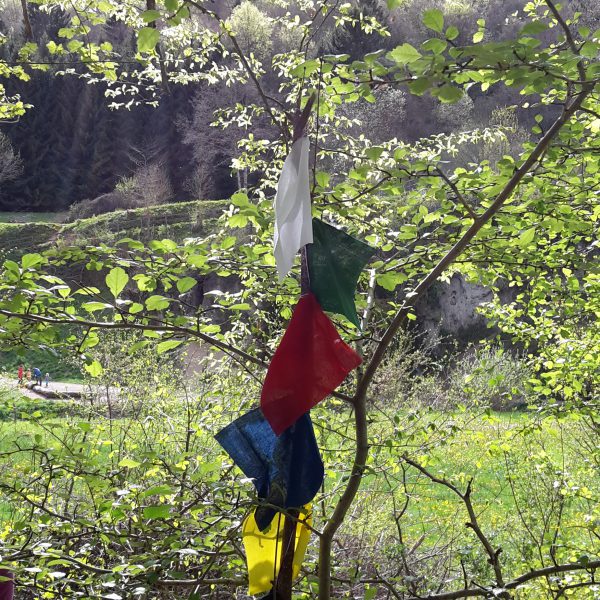 You will learn about the male and female energies of the dhyangro drum and the unique rhythms the jhankri uses in his or her work.
Bhola will also guide you to explore the elements of the shaman's costume (jala-mala, jama-pagari), the traditional way an altar (thaan) is prepared and the art of making offerings (chadaunu).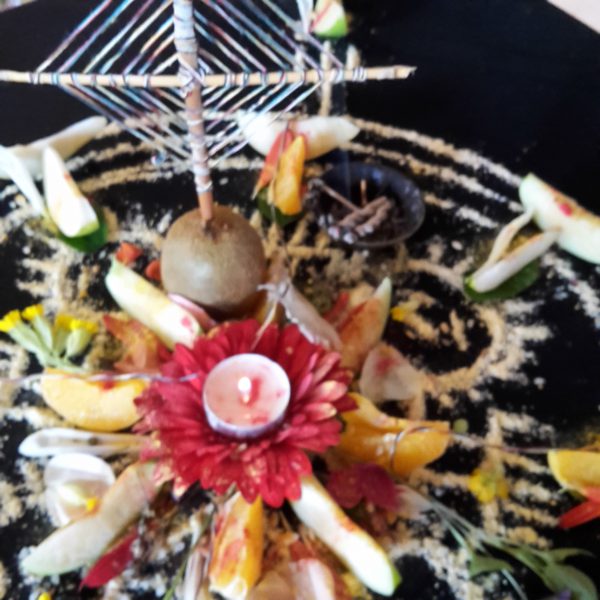 Traditional perspectives on disease and illness will be discussed and you will have an opportunity to invoke the water deity Jala Devi to create healing water, a healing mandala (rekhii) and participate in a Shamanic Dance of Transformation (jhankri-naach).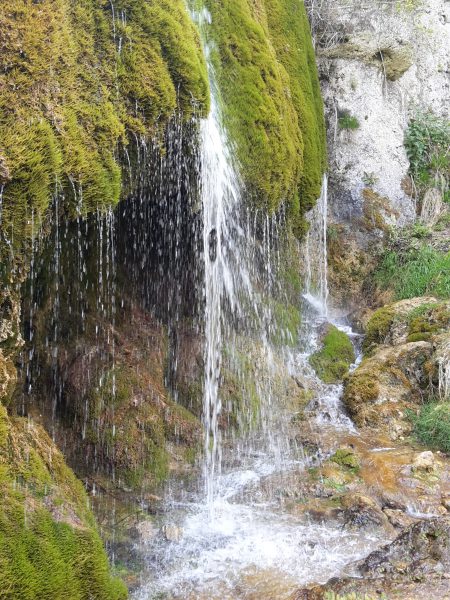 To complete the weekend, Bhola will impart a five-colored thread (pancha-rangi dhago) blessing of harmony, balance, joy, raising the life forces for protection (Siir Uthaunu)!
Bhola Banstola is a shaman in the Nepali family tradition. He holds a degree in cultural anthropology at the University of New Delhi. He spent long periods with the shamans of the Himalayas (Nepal, India, Bhutan, Tibet) reworking shamanic techniques that allow him to be a "bridge" between the ancient culture and modern vision. He participates in international conferences, lectures and courses in Italy, USA, Nepal. He collaborates with leading psychologists and anthropologists. He is a member of the Society of shamanic practitioners based in California.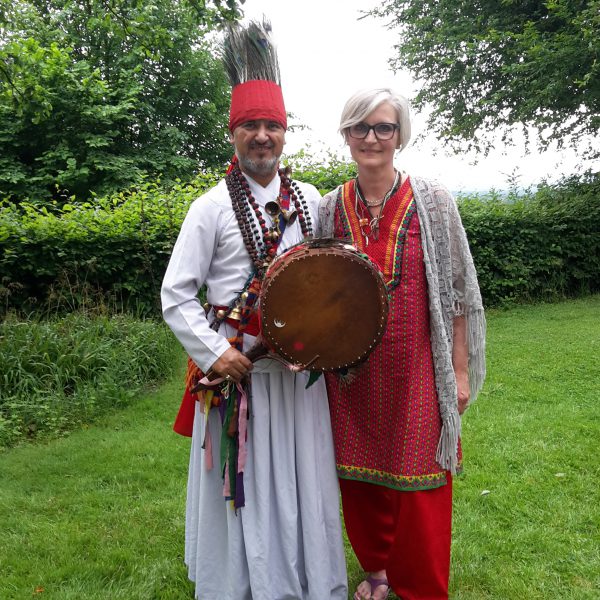 Prerequisite: A Working knowledge of shamanic journeying.